Alain Geronnez
Born in Brussels, 1951.
Study of Paintings at Saint-Luc Art Institute, Brussels where he is now a teacher of Visual Techniques.
Exhibitions since 1974 as a member and under the name Groupe50/04, and on his own name since 1988. His work, where photography is important, is not tied to any technique.
Some recent exhibitions: Galerie Claire Brunnus, Paris, 1990; Galerie Tilman, Brussels, 1993; Antichambre (Bruxxell'Puzzle) at the Palais des Beaux-Arts, Brussels, 1994.
---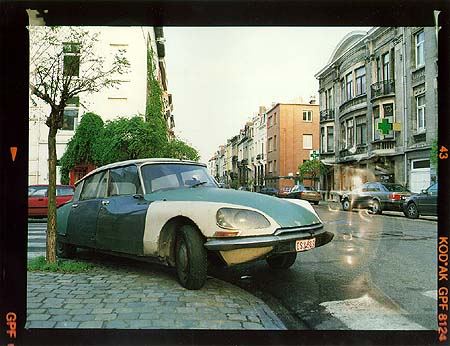 Brussels, Saint-Gilles, 12/20/94
By a pure coincidence, Alain Geronnez met the old Citroen DS of Yves Bernard, the webmaster of this site....and founder of Magic Media, just while he had lunch at the restaurant just the opposite corner behind.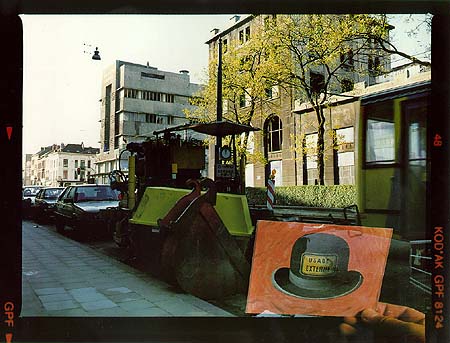 Brussels, Forest, the abandonned Wielemans brewery, 11/1/94
And if there has to be a reason for this photo to be here: this place is just a few yards of Magic Media office...
[Brussels-Geneva]