is a group of highly commited professionals with recognized expertise in multimedia, information systems, graphic arts and user interface design. Based in Brussels, with strong connections with various european multimedia production centers and organisations, Magic Media offers a comprehensive range of services in new media production for both off-line (i.e. cd-rom) and on-line (i.e. Internet) applications.
---
Off-Line Services
From consultancy to complete in-house production of CD-ROM or CDi titles, corporate communication packages and "turn-key" interactive kiosks, we offer the following services:
conceptual design
prototyping and interactive storyboarding
user interface and art design
images, sounds and video digitising, editing and encoding
high quality video editing and compression for CD-ROM
graphical production
software development (MAC, PC): Hypercard, Macromedia Director, Apple Media Tool, XObj, DLL, ...
cd-rom optimisation and Worm pre-mastering for full hybrid Mac/PC multimedia titles.
Some References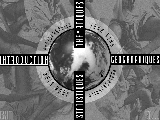 Camps de Réfugiés.
Magic Media is a multimedia producer of cultural, art and educative edition project. Magic Media produced and realised Camps de Réfugiés about the work of John Vink, member of the photo agency MAGNUM. This title is edited and ditributed by Apple France.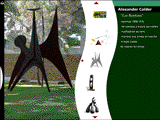 Foundation Maeght, a stroll in 20th century art.
Magic Media realised the whole technical production of the CD-ROM Fondation Maeght for BastideBastide&Bastide and edited by Matra-Hachette-Multimedia (EMMA 95 winner in "Museums, Exhibitions"). This bi-lingual cdrom is the first art title using full color pictures with a compatibility for 256 color video board, on both Mac and PC. Magic Media is also co-author of the Foundation Maeght general concept.
---
On-Line Services
Internet and World-Wide Web Services

Magic Media offers a full WWW Page Development Service that includes complete content design, from single-page documents to innovative on-line catalogues and multimedia presentations of your company's activities and products.
Magic Media's design and technical services will give a powerful boost to your company's presentation, providing creative, competent and extensive assistance in document structure design, graphical user interface design, multimedia format conversion procedures and software development techniques - e.g. HTML forms, user input methods, database interfaces...
And of course, through its WWW Hosting Program, Magic Media will host your pages on its network of high performance Unix workstations, at attractive conditions and with full monitoring of user activities.
Finally, Magic Media's Cultural Page Corporate Sponsorship Program offers forward-looking companies an opportunity to gain a high-profile Internet visibility through the premier cultural Web site in Belgium.
e-mail: info@magic.be Phone: +32 (0)2 215 44 40 Fax: +32 (0)2 241 00 59